welcome to climate systems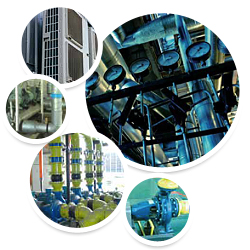 Climate Systems Sdn Bhd was incorporated in the year 1982. The company has since then established a strong reputation in the marketplace and has been known for its quality of services and expertise in the industry. Its main business expertise include; designing, supplying, installing, commissioning, repairing, upgrading, and servicing air conditioning systems, ventilation systems, and other environmental control systems.
The company is an authorised dealer for Carrier, the global leader in cooling and heating technologies. The company has been consistently awarded with the "Million Dollars" producer designation and continues to be recognized as one of the top sellers in the area.
Climate Systems Sdn Bhd has also successfully received the ISO 9001: 2008 accreditation that guarantees the company remains focussed on its quality management controls and ensures that the company will meet the standards of its clients.